Friday, May 7, 2010
Just a great article and funny video -
Will Ferrell as #99 Rojo Johnson.
Eric Byrnes the softball player. After being cut by the Mariners, he's decided to turn to softball, even though the D'Backs are still paying his salary. Nice gig Byrnes. He's playing for a team sponsored by
The Dutch Goose
, a fine Menlo Park, CA brew house since 1966. This is a slow pitch softball team, so he just needs to keep the weight back and trust his hands - he'll be an All-Star. He was in a kayak out in McCovey Cove when the All-Star game was held in San Fran in 2007 with his bulldog Bruin, helping FOX Sports.
I loved watching Eric Byrnes throwing his body around in the outfield diving for line-drives and fly-balls. He played the game it was meant to be played - HARD! I mean he hustled on and off the field, hustled trying to beat out an infield single instead of loafing down the baseline because it looks like a routine play.
Good luck to you Eric, the game of baseball will miss your hustle. Hang loose man!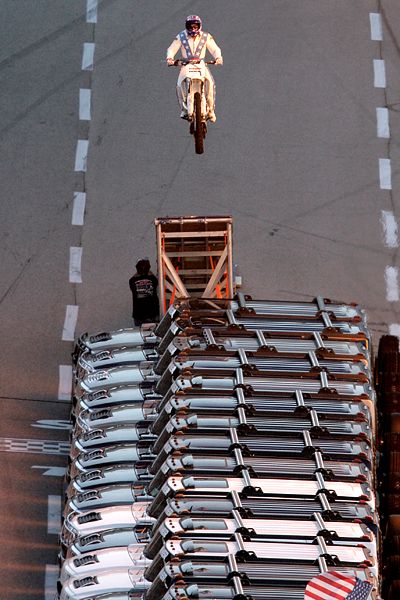 Happy 48th Birthday to Robbie Knievel, son of legendary stuntman Evel Knievel. He once jumped over 21 Hummers at the Texas Motor Speedway.
He holds 20 world records. His occupation is listed as: STUNTMAN.